Suspended Fruit At C4RD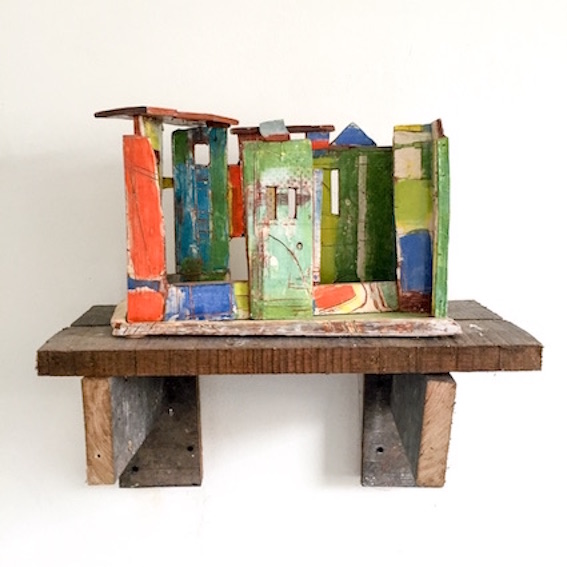 Craft Editions visited 'Suspended Fruit' at the Centre for Recent Drawings on 16th April 2016. The gallery's first ceramics presentation is a small collection of pieces co-curated by Guy Marshall-Brown and C4RD director Phil Gloss, which considers drawing through the medium of ceramics.
A total of 13 makers were represented, spanning a diverse range of styles and approaches to ceramic expression. Abandoned Theatre, a delightfully coloured clay collage by Arabella Ross, introduced the show. Painted Board, a hand built vessel covered with white porcelain slip and decorated with painterly flourishes reminiscent of Pollock or De Kooning was Guy's piece in the exhibition. Another dramatic piece was the dynamically glazed vessel by recent Royal Academy graduate, Laurence Owen.
Two makers contributed small groupings to the show: Three small meditative sculptures by Mari Parup added a contemplative perspective to the collection and Katherine April Caddy added four pieces from her series, Reaching - forms made in clay and inspired by her interest in wabi sabi (a Japanese world view that reveres authenticity and encourages finding beauty in imperfection).
In all, we were thrilled by this introduction to a selection of ceramic makers who are all exploring the ever-narrower boundary between craft and art.
Find out more about the Centre for Recent Drawing here.
All images by Craft Editions.