Studio Donegal - Seeing Is Believing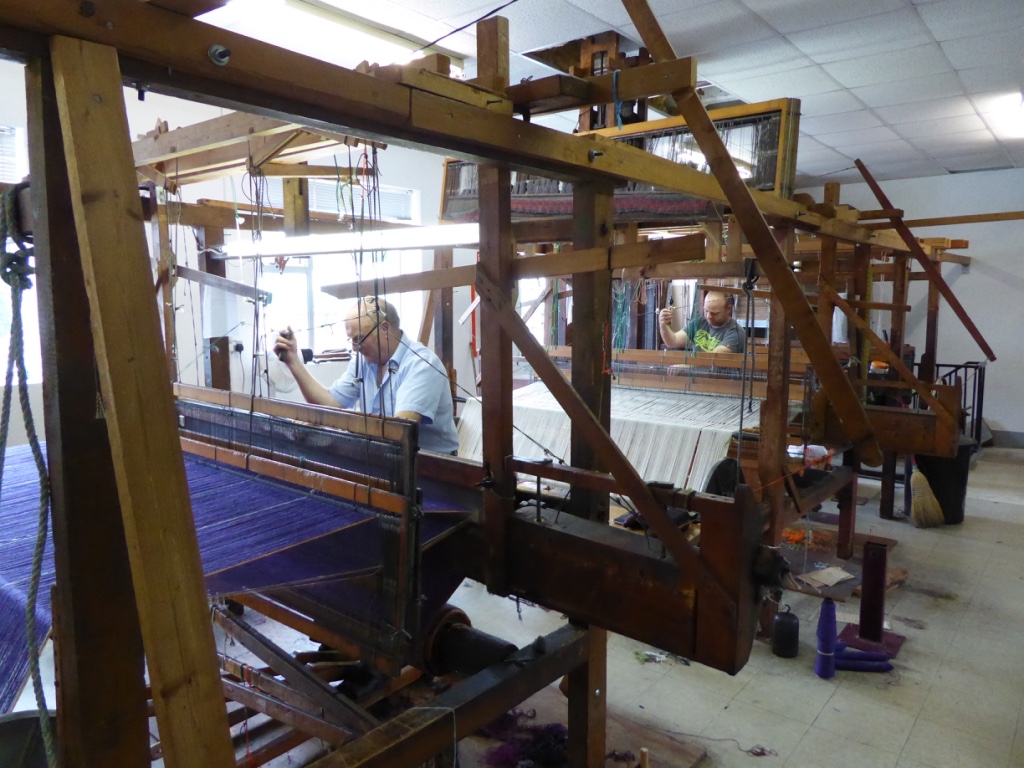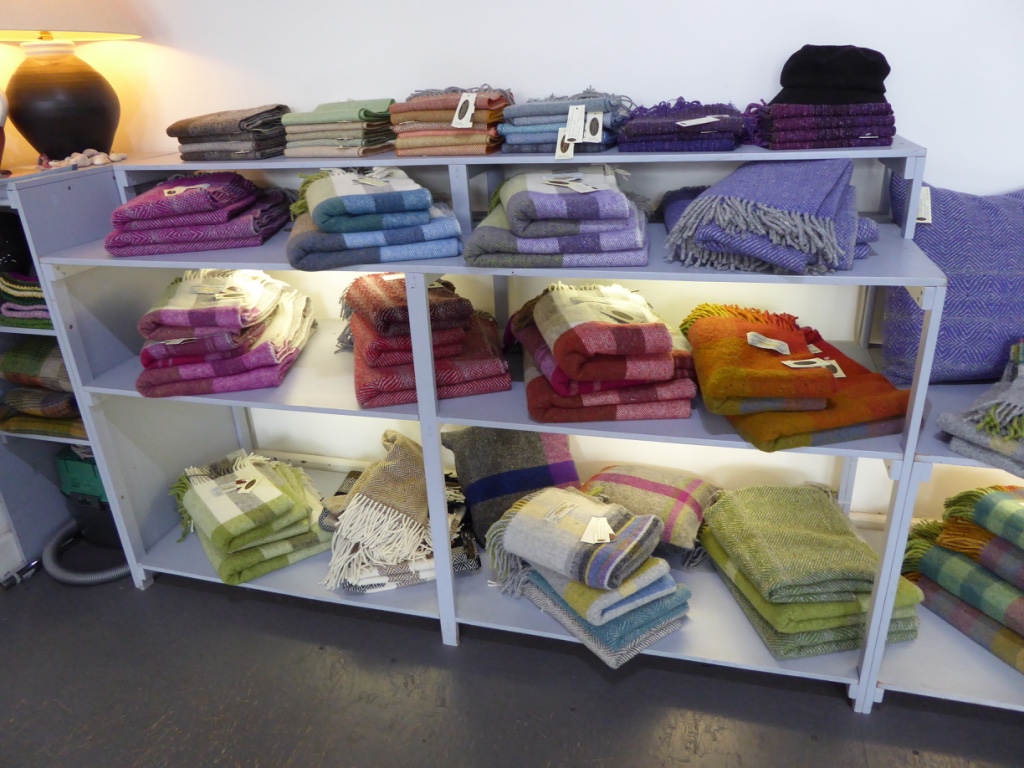 It was against the backdrop of the gentle, clackety rhythm that is the sound of traditional wooden handlooms at work that Craft Editions met John Heena, Master Weaver and Tristan Donaghy of Studio Donegal, in summer 2016. It is a sound that was once familiar throughout this whole region but is now confined to a few rare places, Studio Donegal in Kilcar being one of them.
The tradition of hand weaving and woollen textiles is etched into the character and history of this particular part of Ireland and dates back to before the industrial revolution. Textiles provided an important income for rural dwellers who supplemented their earnings by hand weaving tweed from home-spun yarn. The area became renowned for the quality of its weaving but in the 1960's power looms were introduced and the craft of hand weaving almost ceased. Were it not for Kevin Donaghy and a few select others who recognised that the craft itself was being lost, hand weaving might have become extinct.
Studio Donegal was borne in the late 1970's and despite the textile industry going into decline across Ireland, Kevin and his wife Wendy took the brave decision to keep the Kilcar tradition alive by buying the studio outright. They set to work focusing on creative textile design and building the successful brand that Studio Donegal is today. It is now run by their son Tristan and employs 15 people including Master Weaver John Heena. Craft Editions was fortunate to meet both Tristan and John with the 4 original Kilcar looms, each over 90 years old and all restored by Kevin Donaghy.
John Heena began weaving in the 1970's for Magee's. At that time he was one of hundreds of weavers who worked both in the factory and at home. It was a huge cottage industry until power looms brought the decline of hand weaving. Sadly, Magee's 37 handlooms, like many others in the area, were burned, given away or left to rot. John remains committed to his craft; even now he works at Studio Donegal by day and weaves for Magee's at home by night – being their sole surviving hand weaver.
John has 2 looms at home that produce tweed that is made into suits. He works on 160 yards of fabric at a time and whilst he says he absolutely refuses to go metric, he admits that he is paid by the metre! He makes approximately 3 metres of fabric an hour but can do up to 5 metres an hour if working at pace. A handloom cannot compete with the speed or the weave of a power loom, which is very different. One power loom is the equivalent of 9 men working 24/7. Power looms can weave 64 threads to an inch giving a finer weave and as a result, modern tweed is much lighter than traditional hand woven tweed. By contrast a handloom can carry between 9 – 34 threads that give a coarser weave. What cannot be disputed though is the quality of hand woven tweed that is evident upon both sight and touch.
In the upstairs studio John introduced Craft Editions to the 4 Kilcar looms upon which all Studio Donegal tweed is made. When we talked, John was working on an intricate pattern called an 'undulating toile' that has proved an incredibly popular design. Threading up a loom is an intricate process. This undulating toile requires 748 pegs each arranged according to a specific pattern and put in by hand. It takes 4 hours to prepare the pegs and threads for a loom before the weaving has even begun. This hard work in the preparation of the yarn as well as the attention to detail during the hand weaving process itself creates a finished product of incredible beauty and quality. As he says, a visit to Studio Donegal means "seeing is believing" and it's no wonder the visitor centre and shop are buzzing with tourists who appreciate the craftsmanship that goes into each piece.
Everything that carries the Studio Donegal label is hand woven and made in the mill in Kilcar. The yarn is sourced locally from Donegal Yarns which is situated right next door, some yarn even comes from downstairs as the studio also does dyeing, blending, carding and spinning on traditional machinery. After weaving, an expert team sews garments by hand. The result is a shop full of beautiful throws, cushions and handmade clothing. Through the hard work, dedication and craftsmanship of the whole team the Studio Donegal label has become the hallmark of genuine, hand woven Irish tweed. John is optimistic about the tradition's future and his pride at being part of it surely keeps him young as well as keeping the tradition alive in this remote area of South West Donegal.
Find out more about Studio Donegal here.
All images by Craft Editions.