Featured: Scott Benefield - Mastery in Glass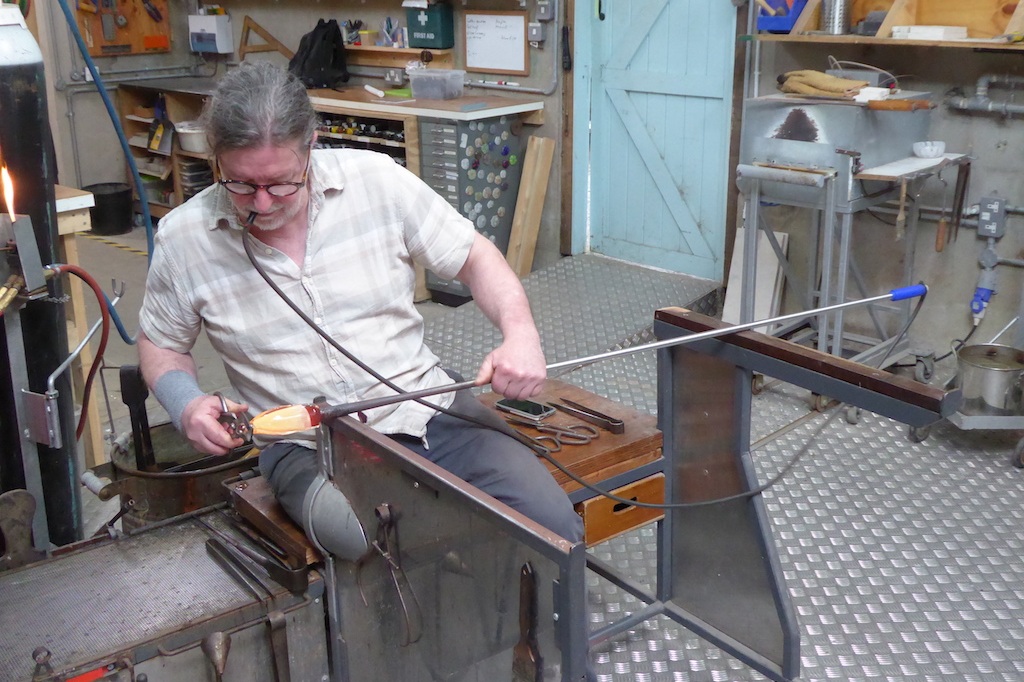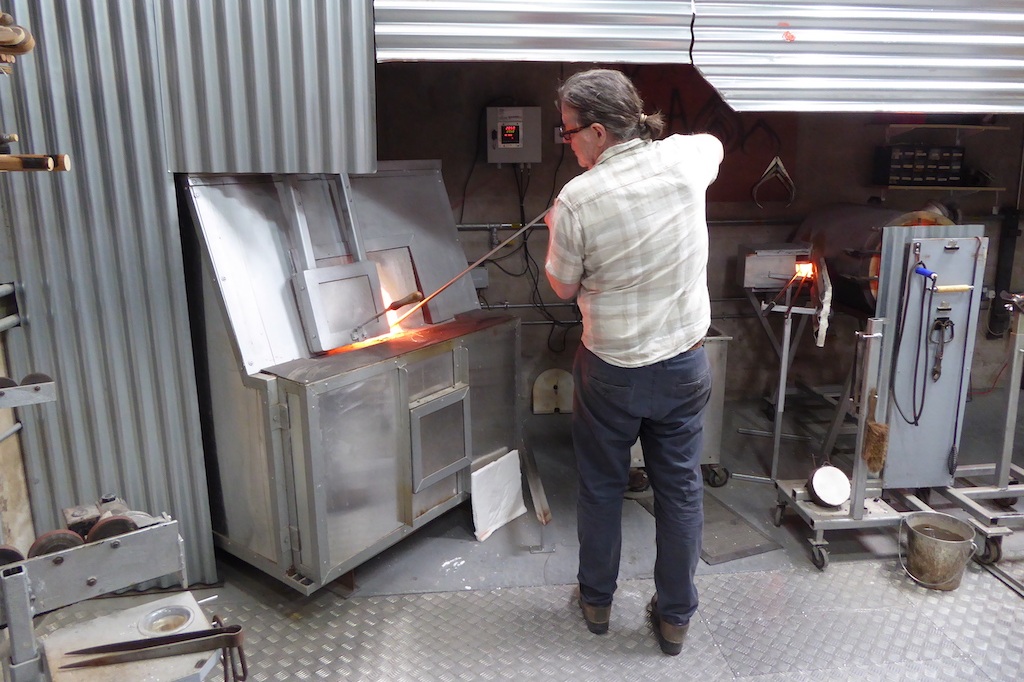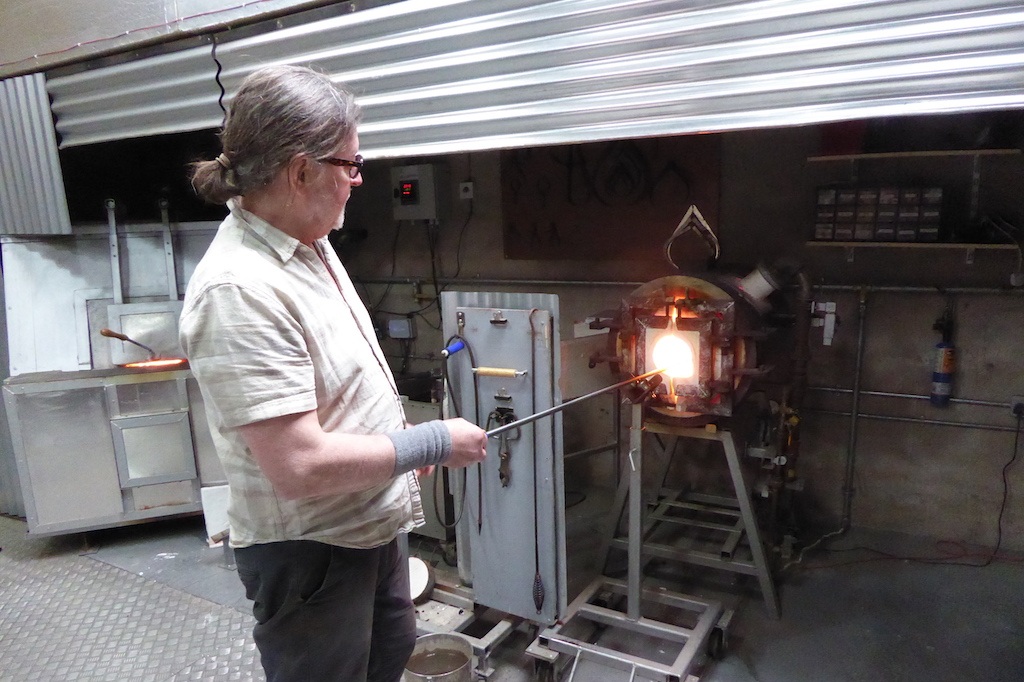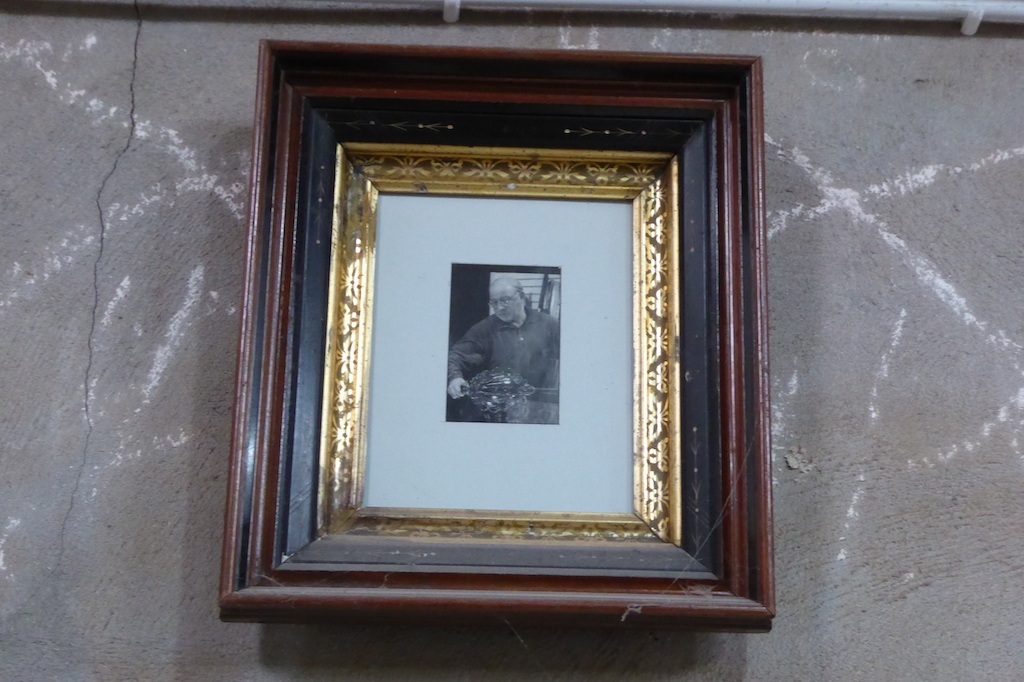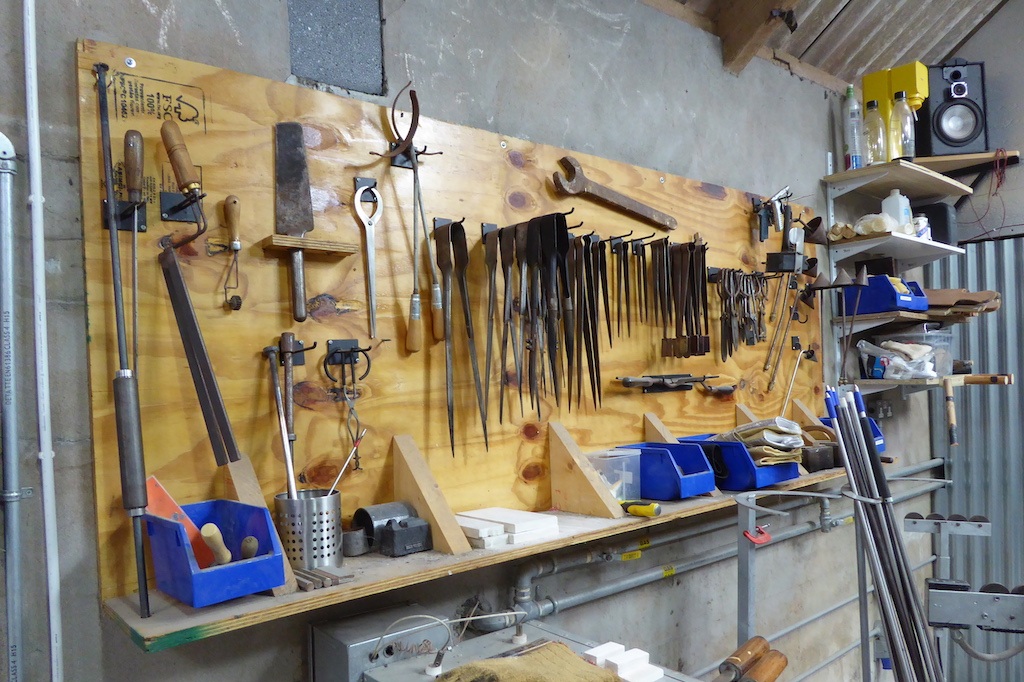 To look at the elegant simplicity of Scott Benefield's work you would never imagine the extraordinary journey it has taken him to become the acclaimed glassblower he is today.
Originally from North America, Scott now shares a studio with his wife Andrea Spencer (also a world-renowned glass specialist) near Ballintoy, on the north Antrim coast. Theirs is the only artisanal glassblowing studio in Northern Ireland. Scott is exceptional not only for his glassblowing skill but also the fact that he designs and makes all his own equipment, including the furnaces!
During the 1960s and 70s there was a Studio Glass revolution where artists reclaimed stained glass took glassmaking processes out of an industrial setting and into a studio practice. Scott worked part-time in a shop selling stained glass supplies whilst studying for an MA in Japanese. The store had a small studio for commissions and Scott became increasingly interested in this - so much so that he quit his studies and went to Baton Rouge, Louisiana for an MFA in Stained Glass instead.
It's unusual for stained glass makers (a cold process), to transition through kiln work (warm), to glassblowing which entails working with glass in its molten state. However, Scott won a Fulbright scholarship to study with world famous Ann Wolff in Sweden, one of the pioneers of the global Studio Glass movement. During this year Scott changed direction from stained glass to glassblowing. He began grad school for a third time in Ohio State, finally attaining an MFA in Glass.
Scott admits that it was naïve of him and friend Mitchell Gaudet, a glass sculptor, to set up a gallery and studio in the run down city of New Orleans, "for some reason we thought it would be easier to start a business than get a job!" They created the non-profit New Orleans School of Glass in the 1990's, which still exists. The pair then bought a "bigger, more decaying industrial building in a worse part of town" for their own work. By renting out cheap space to other artists this 'beehive community' provided the cashflow to pay the mortgage and repair the roof before either Scott or Mitchell sold a single piece of glass.
Every summer Scott travelled to the Pilchuck Glass School, north of Seattle, originally founded by Dale Chihuly. There he learned from Murano Master Glassblower Lino Tagliapietra. Lino has a direct lineage from the C16th Venetians who invented patterned filigrana glass - a continuous process of blowing and stretching hot glass entirely by hand. Lino taught 10 students every year for 20 years and it was these summer schools that spread traditional Italian glassblowing techniques throughout the world.
In the 1997 Scott established Isola Glass on Camano Island, Washington State specialising in cane work glass. Cane work is incredibly skilled; separate pieces of glass are fused together to create patterns during glassblowing and each vessel is formed in a fluid continuous process at above 700c degrees all by hand. Isola Glass enabled Scott to run a successful business and travel worldwide for exhibitions, teaching and residencies. Scott and Andrea met at a residency in Scotland 2004, they married in 2010 and settled in Northern Ireland.
Ireland has a rich industrial heritage of crystal cut glass but not artisanal glassblowing, which can be a mixed blessing. Whilst there's little competition, it also means there's no 'glass community' in terms of makers, galleries, studios or suppliers. Scott says it took him a while to create pieces that were a good fit with the UK/Ireland market. In America people love elaborate colours and patterns, "you can't make something too big or too colourful, the scale of everything is bigger and louder". His style evolved accordingly into the contemporary, white, fine filigrana, which he says is "perhaps a little austere, but very traditional too". Every piece of Scott's work is unique and slightly distinctive because it's entirely handmade. Sometimes there are tiny visible tool marks or minute imperfections in the patterns but with this comes a beauty that encapsulates hundreds of years of glassblowing tradition and pure skill.
All images by Craft Editions