Rosie Brewer - The Joy of Woodworking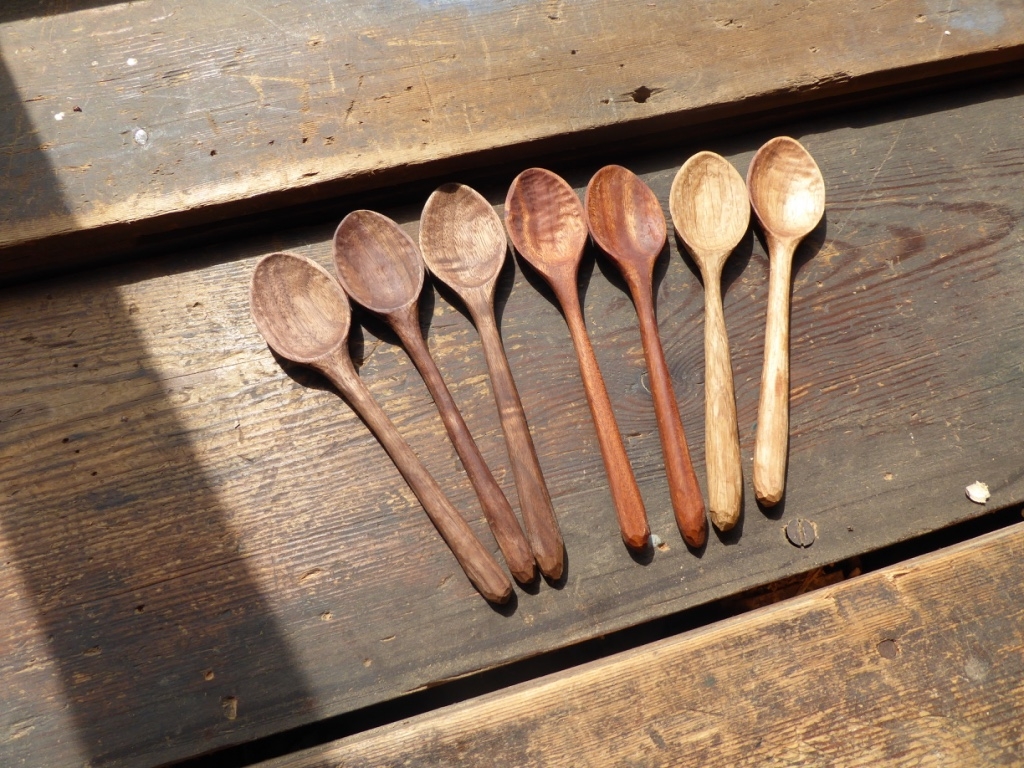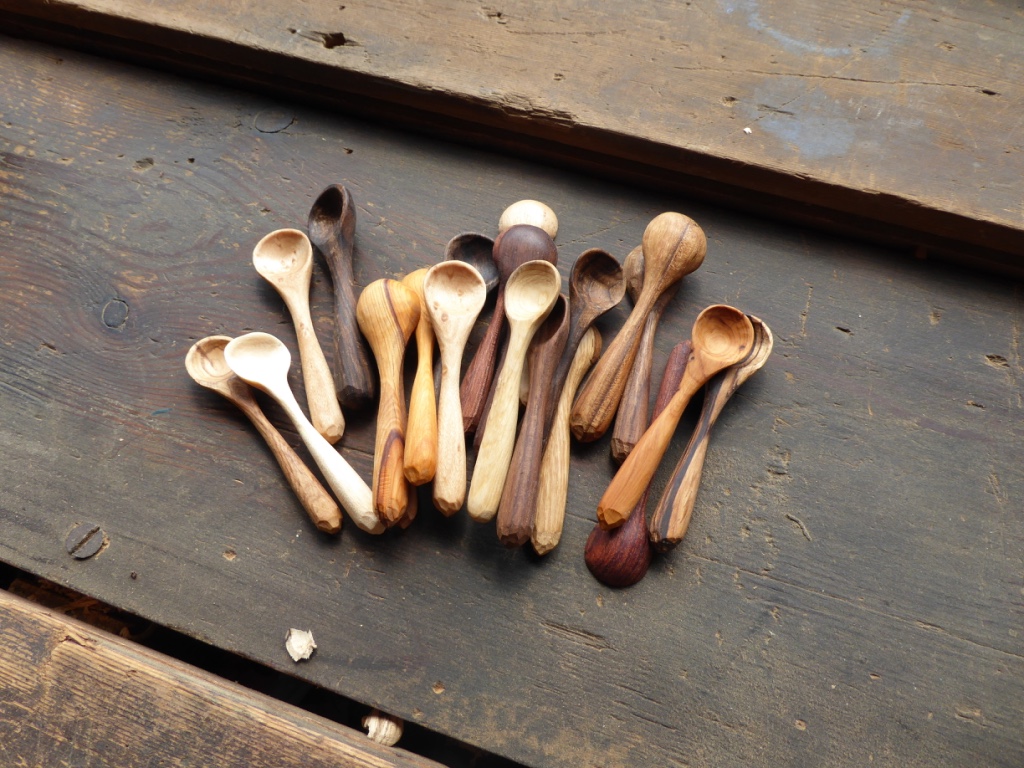 Having grown up on a sawmill in Devon, it's perhaps no surprise that after Rosie Brewer completed her degree she became a woodworker. When Craft Editions met Rosie at her studio near Exeter she explained that her parents bought a sawmill and shed-making business when she was 6 years old, so she was surrounded by big saws and drills from an early age. She would join in whenever she could; helping with the annual beach hut repairs or finding cut off pieces of wood and making her own bird boxes - some of which survive to this day!
During her 3D design course at Camberwell College of Art Rosie experimented with different materials but naturally gravitated towards wood. In her 3rd year she started wood-turning and making bowls which she enjoyed but found to be very time consuming. One day, feeling bored with working on the lathe she turned her attention to making a set of serving boards instead. They proved immensely popular and so from then on, she began designing and making wooden kitchenware.
After her final degree show Rosie was selected to exhibit at Pulse. She viewed it as really good experience and as a result of the show she received commissions from restaurants, cafes and galleries. She now focuses on making small wooden pieces and tableware; chopping and serving boards, cake slices, knives, spatulas and spoons. Her items are characterised by their contemporary, clean lines making them sleek, modern and useful. Each piece celebrates the individuality of the wood letting its natural beauty shine through.
As well as exhibiting at 2 shows a year, Rosie has recently started selling at markets where she enjoys meeting her customers and hearing things from their perspective. 'People forget you're the maker and they talk as if you're not there! It can be brutal but it's also really insightful'. She takes real pleasure from talking about her work with shoppers, perhaps explaining how her tiny chopping boards might be used – for garlic or chilies, as well as listening to their ideas too.
Hand carving wood is a slow process and so Rosie is well aware that as a craftsperson she has to consider carefully how much she charges for her wares. All her spoons are individually hand carved and so all take the same amount of time to make, 'if you have an order of 100 spoons it isn't any quicker, you're just doing them one after the other'. She hopes that by meeting customers at markets they can appreciate the true value of her craft; not just the material cost and labour but the inspiration, design and uniqueness of every piece.
Rosie talks with enthusiasm about every stage of the woodworking process. Each item is a discovery, a journey to a beautiful new object created from a rough piece or branch. She selects the timber carefully and enjoys planing the wood to see what's underneath, 'because you never know what you'll find'. If there is an interesting detail in the grain, be it a knot or pattern, Rosie will use it for something small to highlight its distinctive beauty. The wood is then cut and sanded. 'That's when you see a new object there in front of you that wasn't there before, it was just a drawing on a piece of wood'. Once she has finished sanding and cleaning, it will be oiled 'and suddenly it comes to life'.
Rosie has been invited to collaborate with the Yorkshire Sculpture Park this year. She will be creating small batch editions using wood selected from the park itself to sell in their shop. She has also started experimenting with ceramics and hopes one day to combine different materials with wood. For now though Rosie is enjoying seeing her craft and her business grow organically, both of which are fueled by her positive energy and her love of wood.
Find out more about Rosie Brewer here.
All images by Craft Editions.